We do not consider measuring our patients' satisfaction level as purely a formality, but, as part of our long term plan of cultivating a good and long lasting relationship.
We plan to show the actual month to month level of satisfaction for the previous 12 months, thus allowing our visitors to get an overall picture of how our patients felt about our services during those months.
Evaluation of the past 12 months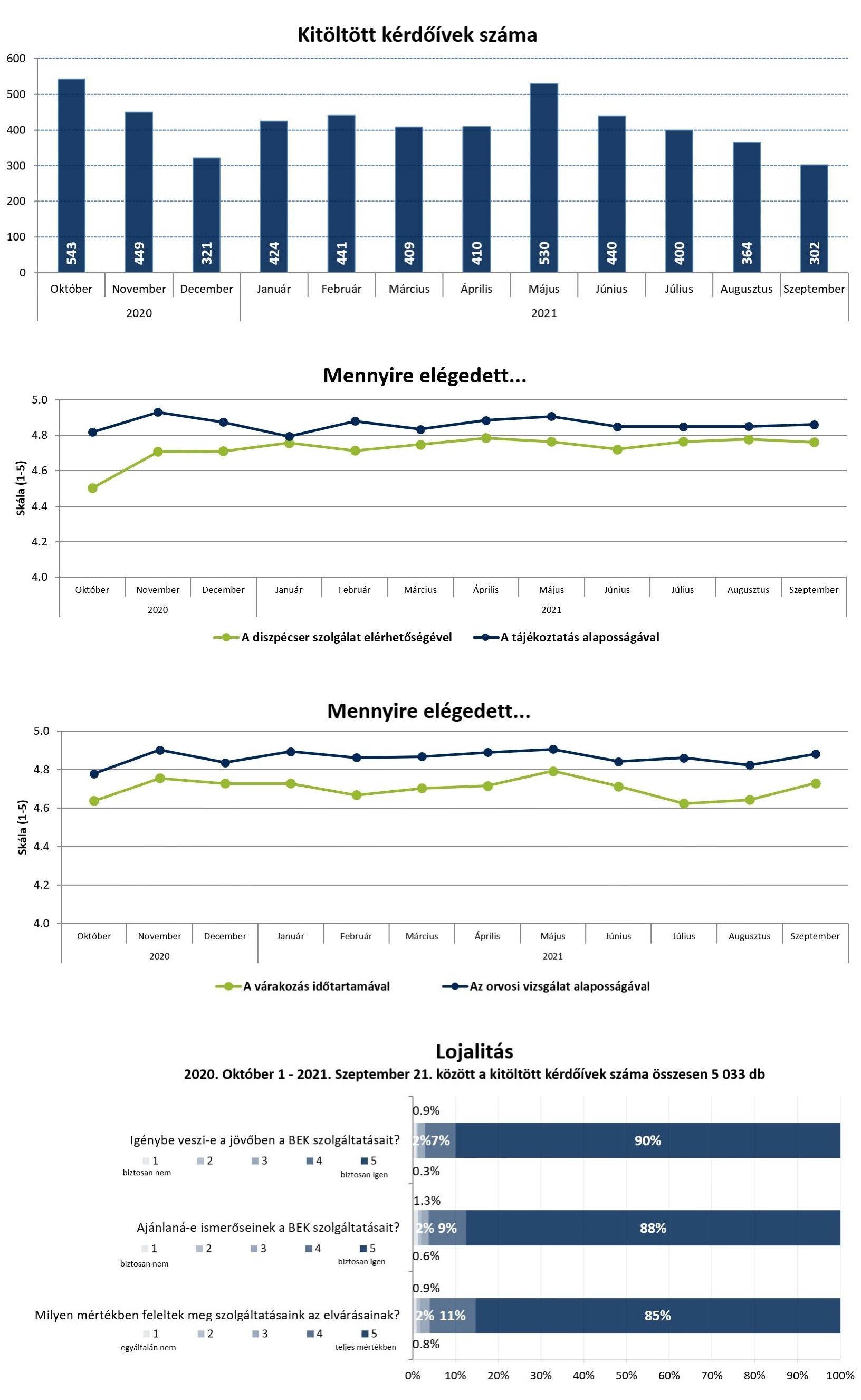 In order to properly prepare our surveys, we feel it is important to receive as many feedbacks as possible about our services, in a timely manner, and with questions that are relevant and understandable. Of course, gathering the survey responses is just the beginning of the process; it is however, only by following analytical processes as well as the interpretation of the results that we can find the areas in which we need to improve upon.
Many of the evident developments in the past were as a result of our patients' feedback. Below we show 5 of those many developments that have happened without limitation:

Online service
While working on further developments, we constantly monitor habits and feedback from our online users. As a result, we've made several changes in the Online Registration as well as the Appointment Request platforms. In addition to that, we increased the number of specialties and doctors available online.
The Loyalty Program is developed further
As of May, 2014, you are no longer required to be registered in order to take part in the Loyalty Program. From this point on, for every 1,000 HUF paid for our services 1 Loyalty Point will be added to your account. We also increased the number of our services that can be traded in for points and increased the number of patients capable of taking part in the Program.
Increased hours
Taking into consideration the needs of our patients, we are now open from 7:20 a.m. for laboratory tests and ultrasound examinations that require an empty stomach. We also increased our doctors' hours.
Speedy laboratory test results
Our patients may receive their laboratory test results on request via email within 24 hours post testing. Our registered patients will be directed to the online platform where they can find their results, as well as download them.
Added screening examination protocols
Even though our manager health screening examinations have been the most comprehensive on the market, we have added additional elements to our protocol at the suggestion of the international and national medical community and our patients.
We are very pleased to note that the number of our returning patients is growing as is the number of patients who recommend us to their friends, relatives and acquaintances. Recently, the majority of our patients have come to us by such means.