Private hospital services
As Hungary's leading private health care provider, Buda Health Center offers health care services on 70 beds and a Central Intensive Care Unit for its private patients. Our Institute provides private in-patient care services in the field of musculoskeletal medicine (orthopaedics and traumatology), general surgery and urology. High quality care is delivered by internationally recognized team of health care professionals, whose work is supported by cutting-edge diagnostic and surgical equipment.
Our private in-patient department is built on a grand hospital environment. Full range of laboratory and radiological services (supported by world-class diagnostic technologies that are exceptional in the field of private health care) are available 24 hours a day, 7 days a week. Our constant team of specialists delivers patient care during night shifts and on holidays as well, our operating theatres and other units operate in a similar way. Our intensive care unit meets the highest level of patient safety standards.
The delivery of comprehensive health services and the specialists' care necessary for the immediate response in the unusual event of complications are ensured by more than 300 contributing medical doctors besides the constant team of specialists representing 45 specialties.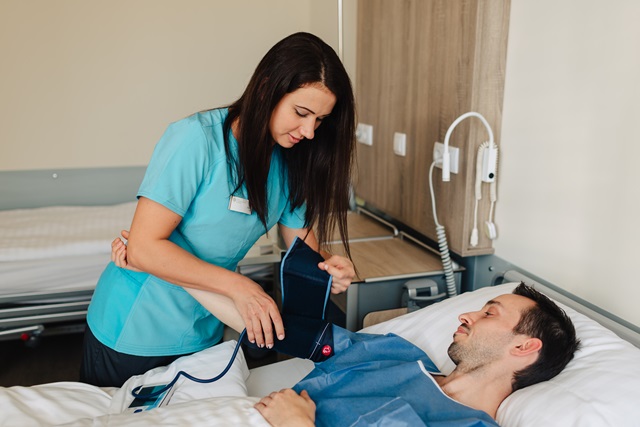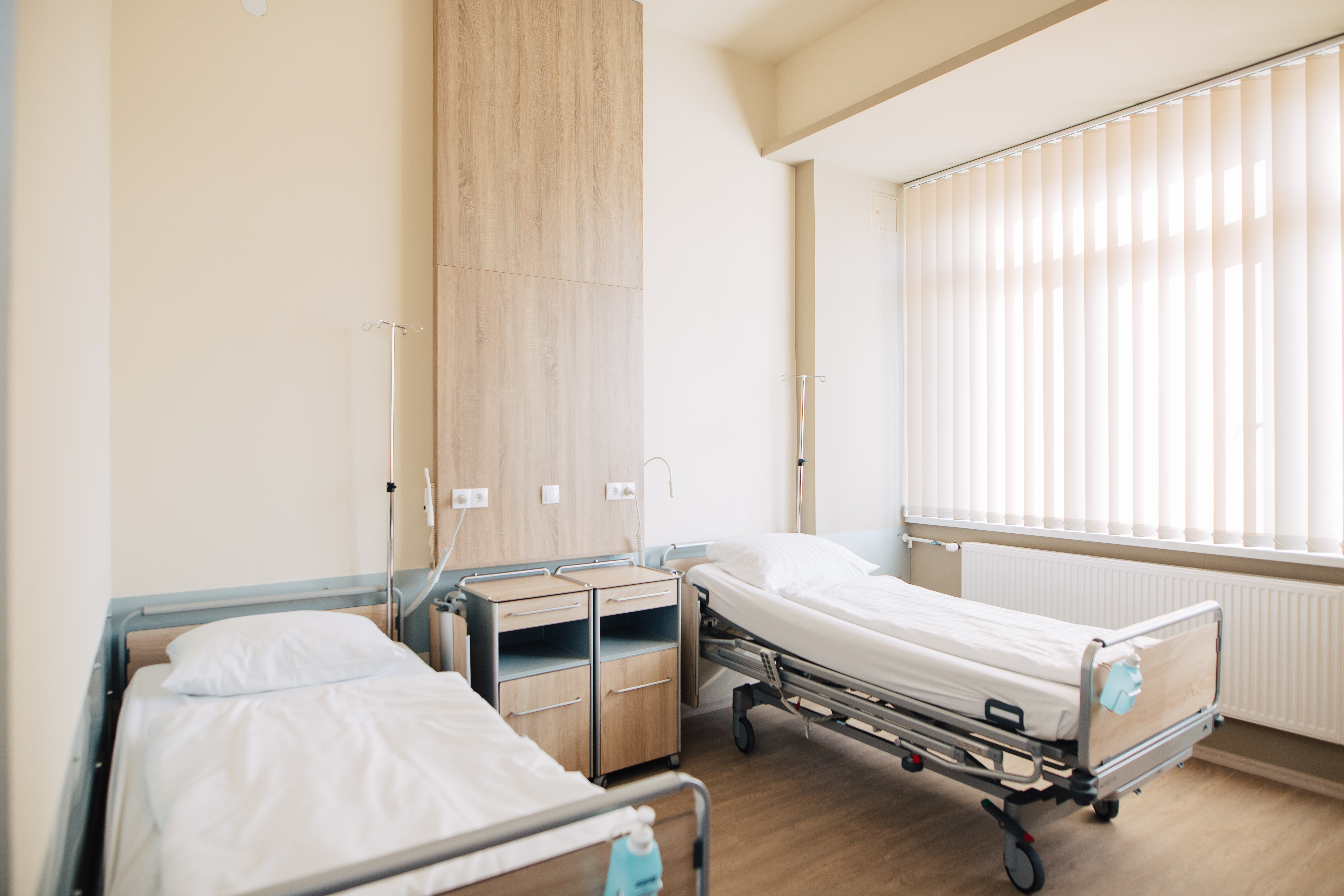 Surgical care and in-patient services of our Institute by specialties:

1. Surgical and non-surgical management of musculoskeletal disorders
Orthopaedics: knee and hip replacement, as well as ankle and shoulder joint replacement surgeries, or the surgical management of complications due to joint replacement surgeries. Rehabilitation after joint replacement surgery.

Traumatology (accident surgery): dislocations, fractures, sprains and tendon injuries affecting bones and joints of extremities. Acute and emergency care services.

Spinal surgery: key-hole surgeries performed in line with current guidelines and ensured by the use of biological implants in a technical environment that meets world-class standards, as well as extended surgeries are available. For more information, please select 'Inpatient care' at National Center for Spinal Disorders.

Sports surgery: state-of-the-art endoscopic procedures of joints (arthroscopies), key-hole surgery techniques. A wide range of reconstructive surgeries following sports injuries, as well as rehabilitation after surgery. Non-surgical, but invasive techniques: special joint injections, injection procedures, manipulation techniques.

Hand surgery: surgical management of the pain and dysfunction of the wrist and fingers due to injuries or rheumatic diseases and disorders (trigger finger, tendinitis, tendon rupture, tendon injuries of the joints, rheumatoid nodules and shrinking, etc.)

Rehabilitation services: rehabilitation initiated at an early or later stage after musculoskeletal surgeries, treatment methods combining in- and out-patient care services.

2. General surgery
General surgery encompasses the full range of head-neck and abdominal surgery. In addition to minimally invasive surgeries performed with state-of-the-art endoscopic instrumentation, treatment of disorders requiring extended surgery is delivered by our highly experienced and widely acknowledged specialists.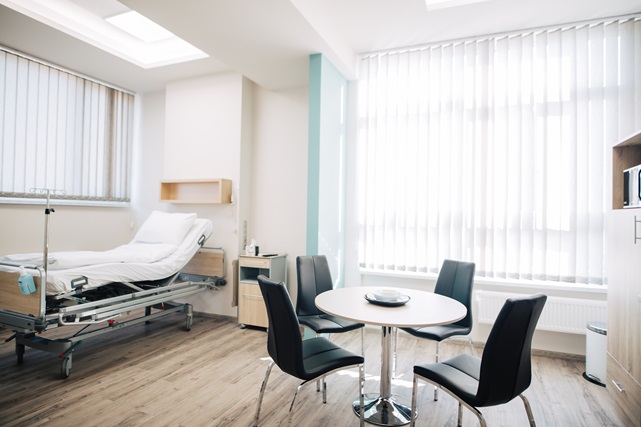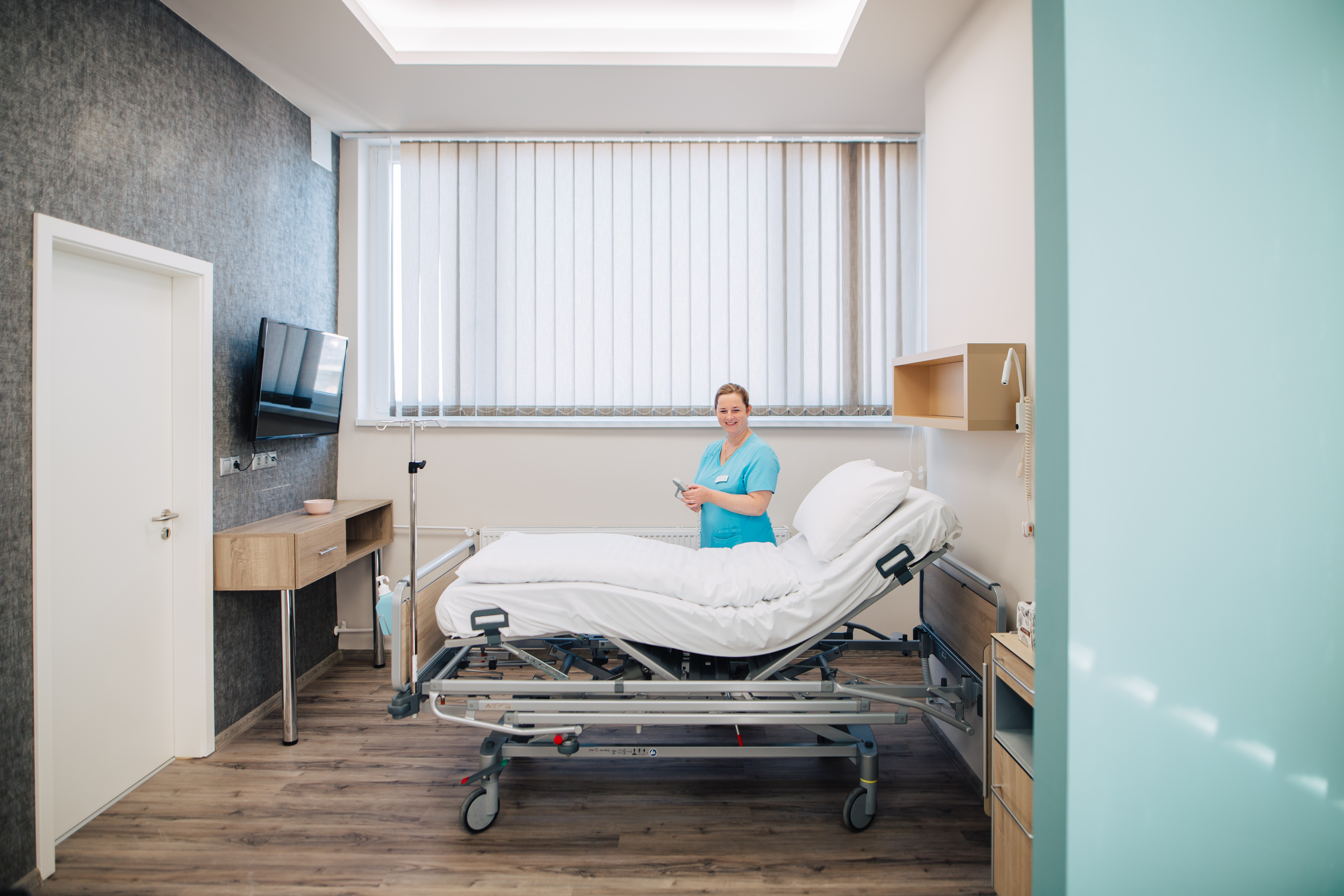 3. Urology
Our Institute's preventive care and screening services have nationwide significance. The medical technology environment supporting our surgical care services bear comparison with any. Minor procedures of the reproductive organs are performed on an out-patient (ambulatory) basis, thus the patient does not need to be hospitalized. The state-of-the-art endo-laparoscopic instrumentation enables our specialists to perform ambulatory, or one-day surgeries of disorders and diseases affecting the urinary tract, prostate and kidneys, and if necessary, extended surgeries or radical laparoscopic urological procedures as well.

Our Institute is one of the firsts in Hungary to employ MRI-ultrasound fusion biopsy of the prostate using the most advanced medical technologies applied worldwide. With this technique, tissue samples for histologic examination can be drawn out of the prostate's cancerous lesions through the skin using a thin tube, which is guided to the suspicious areas with extreme precision. The patient is under general anaesthesia during the procedure. Even 15-20 tissue samples can be drawn out during a procedure, maximising the examination's precision and safety. As opposed to current techniques employed elsewhere, in which a needle is passed through the wall of the rectum, this method significantly reduces the risk of infections.

Hospital stay
For our patients to feel more comfortable, we established a pleasant and relaxing environment, which makes a hospital stay easier: at our single and two-bed rooms with a separate bathroom, television, refrigerator and Wi-Fi connection come as standard. According to our patients' needs, dietitian consultation, massage therapy and physiotherapy are also available (these may be part of the basic health care package depending on the patient's health problem).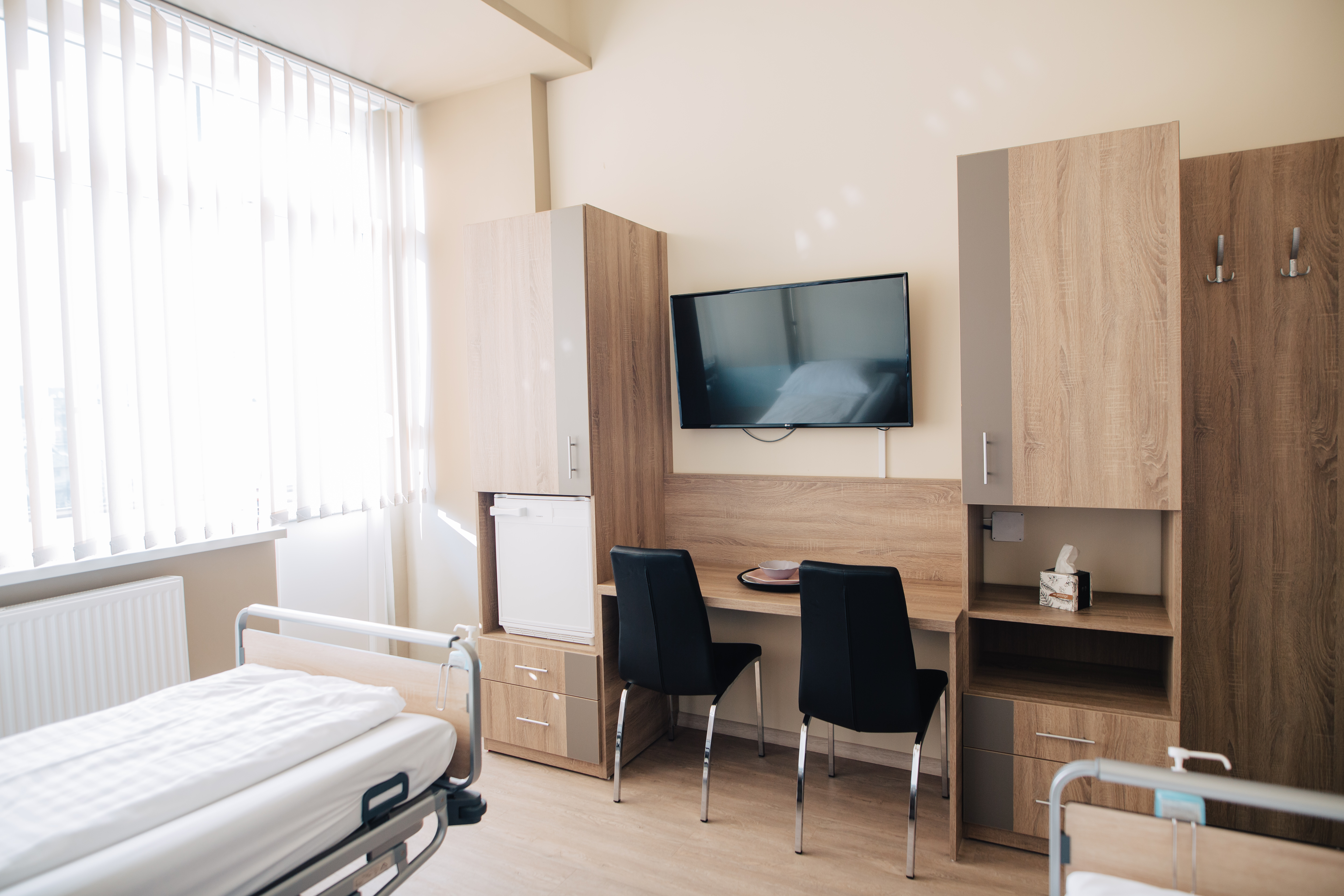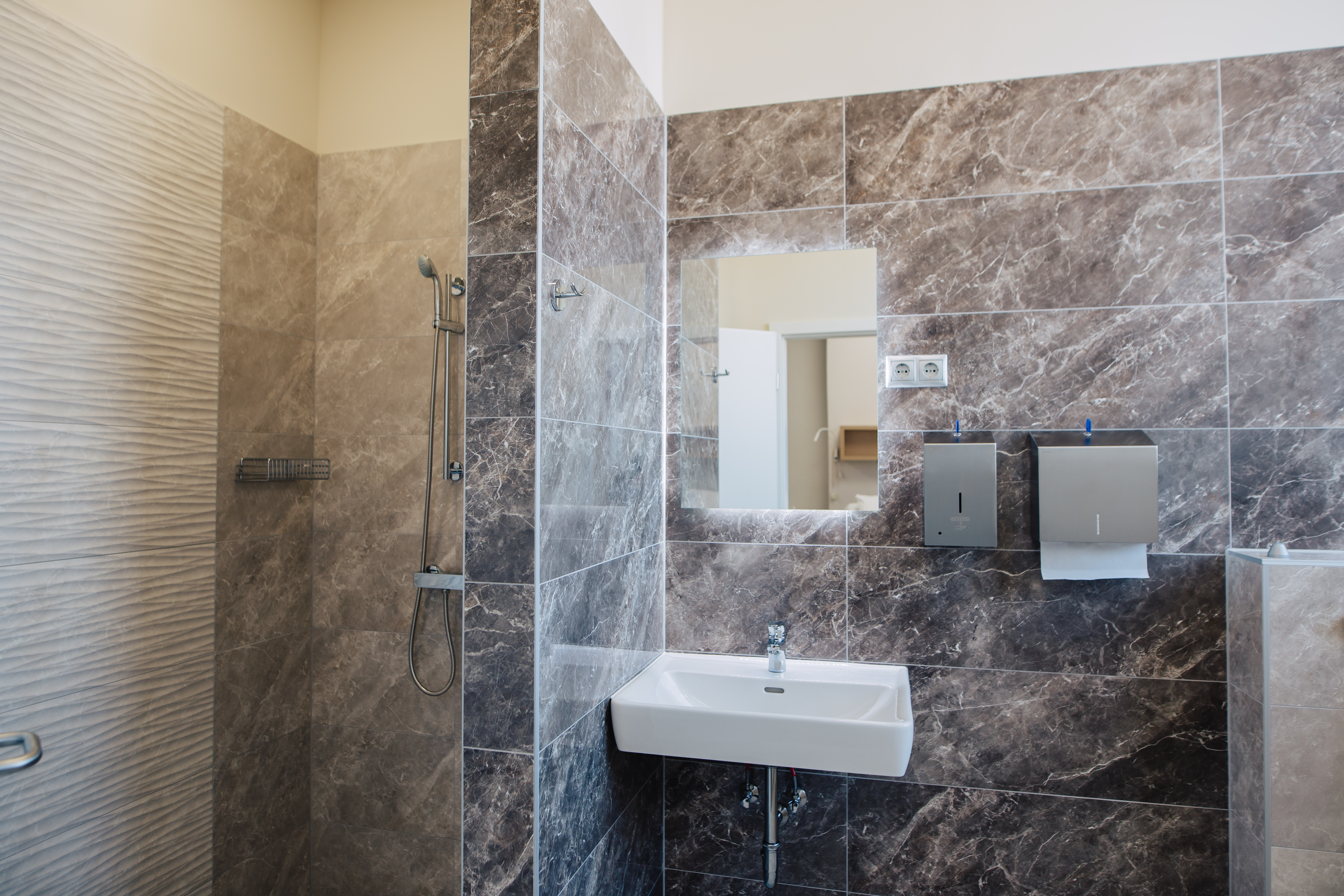 Our hospital's kitchen meets all patients' needs. Our qualified staff works under the supervision of a recognized and ambitious chef, thus creating personalized menus is always possible. Meals are served by a different staff using customized, covered tray systems. It is possible to order fruits, healthy drinks and refreshments between main meals.

Examinations before surgery
We provide examinations before surgery at the Buda Health Center, which may cover a full range of tests depending on the actual health problem. An anaesthesiologist's consultation is mandatory before every surgeries in order to evaluate and minimize risks of surgical anaesthesia (general anaesthesia). Full laboratory panel, chest X-ray and ECG are required for the evaluation. (The anaesthesiologist may request additional examinations as well.)

Examinations and admissions to any departments are arranged with the greatest of care, which generally characterizes Buda Health Center. Quality approach, which is employed in private out-patient services as well, determines not only the medical service, but the whole process also including registration, consultations, hygiene considerations, catering and the respect for patients' rights. Patients' safety and the quality of care are guaranteed by a standardized quality management system.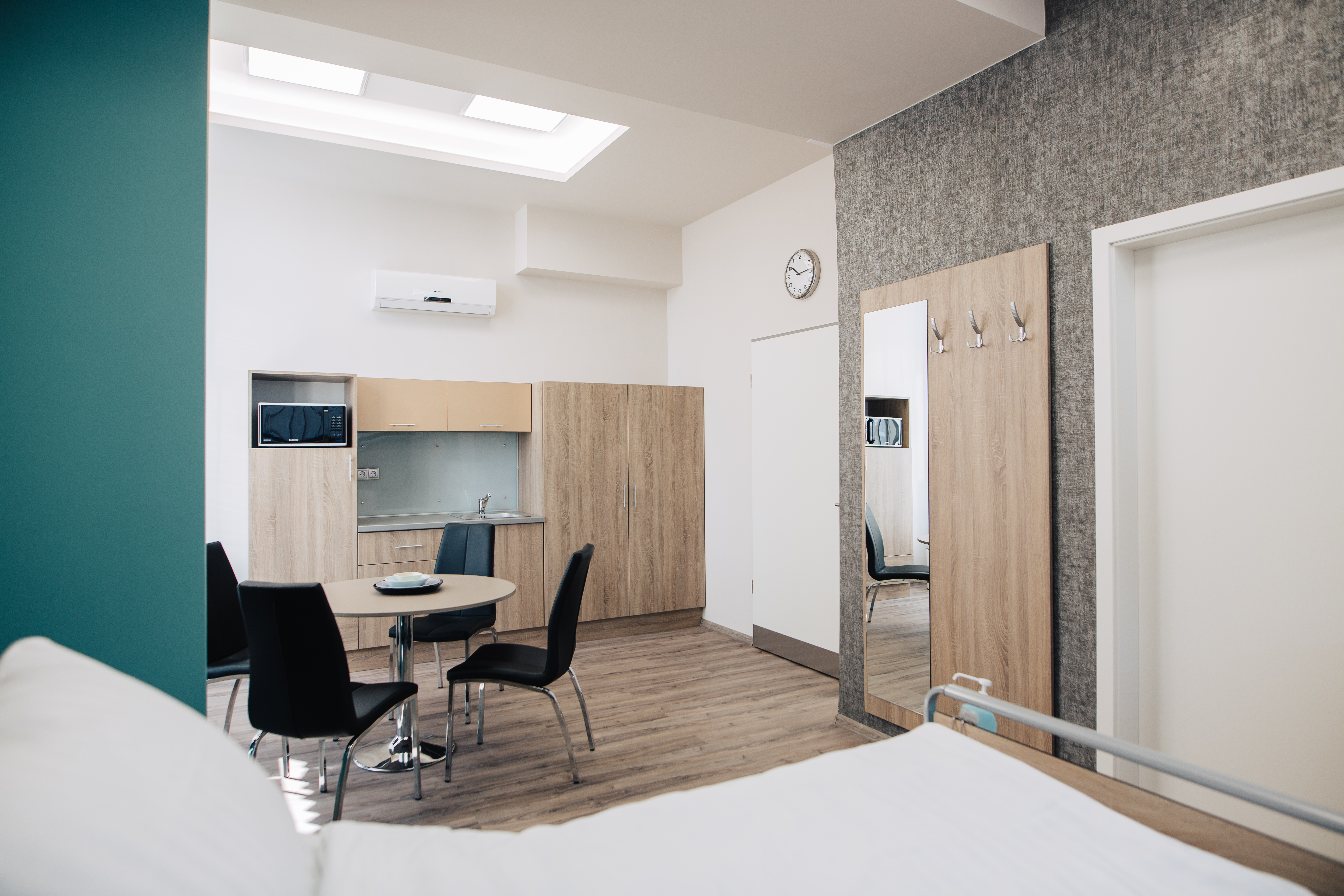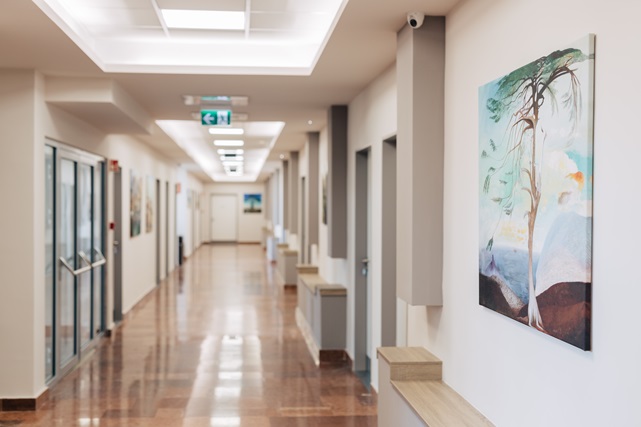 In case of any questions regarding the placement and stay of the patient, we provide information for the relatives at the following telephone number:
5th floor care unit +36 1 887 7974
2nd floor care unit +36 1 887 7951
After returning home, we kindly ask you to contact us at talalttargyak@bhc.hu in case of the personal items you have forgotten in the department.